Here is another view of the printing area of the shop.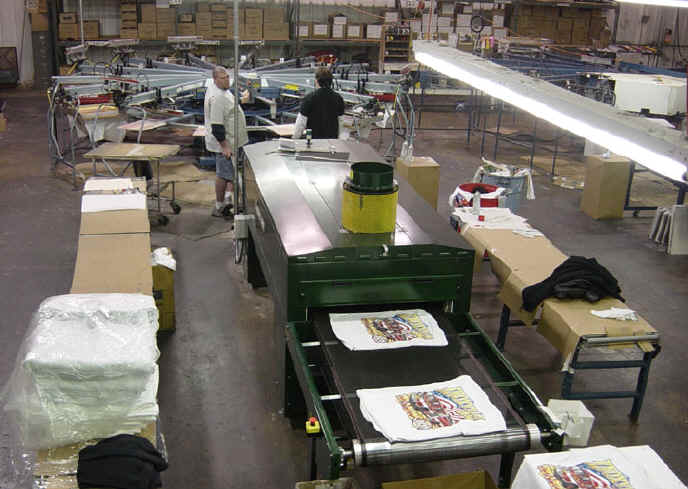 You are looking at our 2 - 12 color fully automated screen printing presses. As you can see each color is applied separately from it's own screen. As the carousel of shirts travel around the press each color is applied individually. When the shirt finishes 1 revolution around the press it has been fully printed with the complete design on one side of the shirt.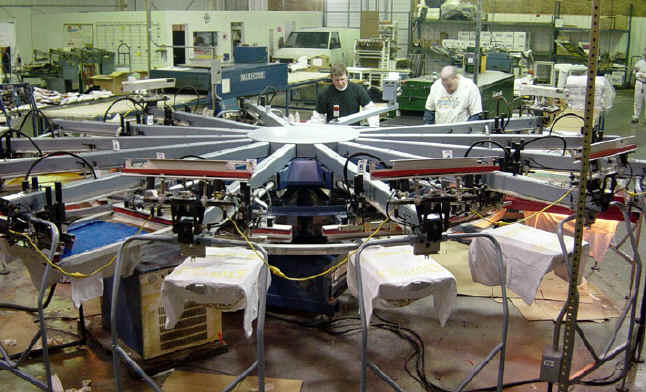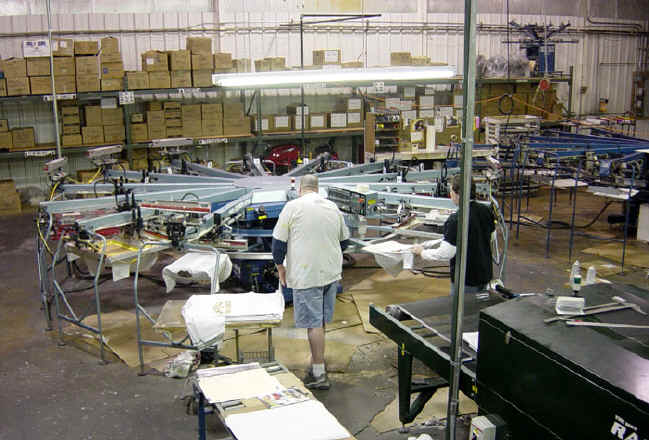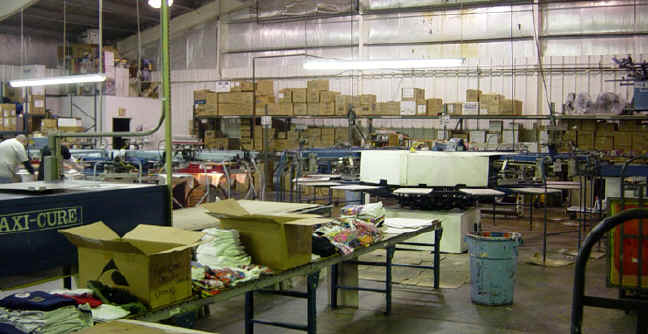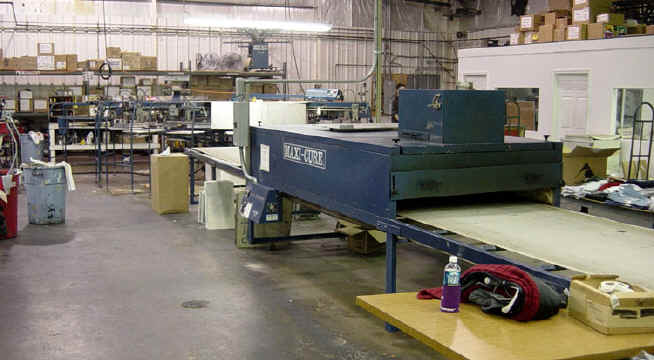 Where would you like to go next?
Plant Aerial View Automatic Printing Area Manual Printing Area Show Room
---
Home Page - Custom Printing - Racewear - Company Information - Shop Tour -
- Embroidery - School Pride - Ad Specialties -
700 Millers Run Road Cuddy PA 15031 (Bridgeville / Pittsburgh)
412-257-8020 Out of State 1-800-775-8337 Fax 412-257-1983
All images & designs within this web site are copywritten and owned by Classic Impressions, 2009